Pregnancy Advice For Those Who Are Expecting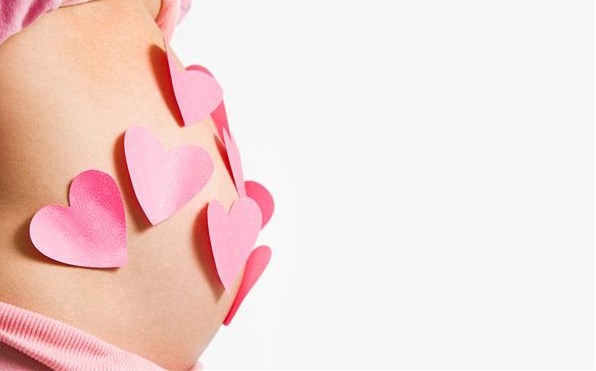 Some amount of stress is quite common for most pregnant women. It's the goal of every mother-to-be to have a very healthy nine months and make sure the baby has no issues. To better the chances of a healthy pregnancy, you must become properly educated. This article contains a number of great pregnancy tips.
Be careful on keeping your weight in check during your pregnancy. Putting on excess weight may threaten your health later and will surely be very difficult to lose also. An average size woman should only gain between 15 to 30 pounds during a normal pregnancy.
Exercise regularly during your pregnancy. This will decrease your chances of suffering a miscarriage, reduce the amount of time you are in labor, and it will make it easier to go back to your regular size, after you give birth.
Pay attention to your body, and don't write strange things off as simply symptoms of pregnancy. For example, swelling of the joints and face is common during pregnancy, but excessive and sudden swelling can herald pre-eclampsia. If you notice any symptoms that seem strange or haven't been mentioned as expected by your doctor, give them a call.
Engage in Kegel exercises each day. This activity can improve your pelvic muscles, which affect your bladder, bowels and uterus. Kegels will help with your delivery, and they can be done just about anywhere, including in the car or at work. To do them correctly, you should squeeze like you want to stop yourself from using the bathroom. Hold this position for three seconds and then relax for three. Do this in sets of ten.
One of the very basic things that pregnant women should do in order to achieve a healthy pregnancy is to start changing the food habits that they have. It is very important to have a healthy variety of foods in order to properly nourish the baby.
Being sleepy in the first trimester is very normal. Your energy level will probably plummet as that baby is growing in leaps and bounds. Make sure that you get lots of extra rest. Go to bed early and if you can change your schedule, wake up later. Don't be afraid to take a nap in the middle of the day either if you need it.
If you're pregnant, try eating bland items, like crackers, during the day. This helps protect against common pregnancy problems like vomiting and nausea. Also, foodstuffs that contain grease or acid can exacerbate the nausea and also cause heartburn.
Once you find out that you are pregnant, make sure that you find a doctor or midwife that you are comfortable with. Many times, women choose the first doctor that they see and end up having an unpleasant experience with them. Ask friends and family if they know of a good, reliable midwife.
When you are pregnant, it is best to avoid or limit your caffeine intake. You can still have one cup of coffee in the morning, but no more than that. Try drinking decaff or half-caff if you can. Any caffeine that you drink will go straight to your baby and may have negative effects.
If you find it hard to stick to a healthy diet during pregnancy, ask your partner to join you as you change your old eating habits to new healthy ones. It is always easier to make the right choices when you have a helpful partner to support you. Both of you will see the benefit of eating more vegetables, whole grains and fruit.
As you can see by now, knowledge is king when it comes to pregnancy. Take advantage of the advice in this article to help ensure that you have a totally healthy pregnancy.
Source: http://garageshark.com/pregnancy-advice-for-those-who-are-expecting/