10 Things To Pack In Your Pregnancy Hospital Bag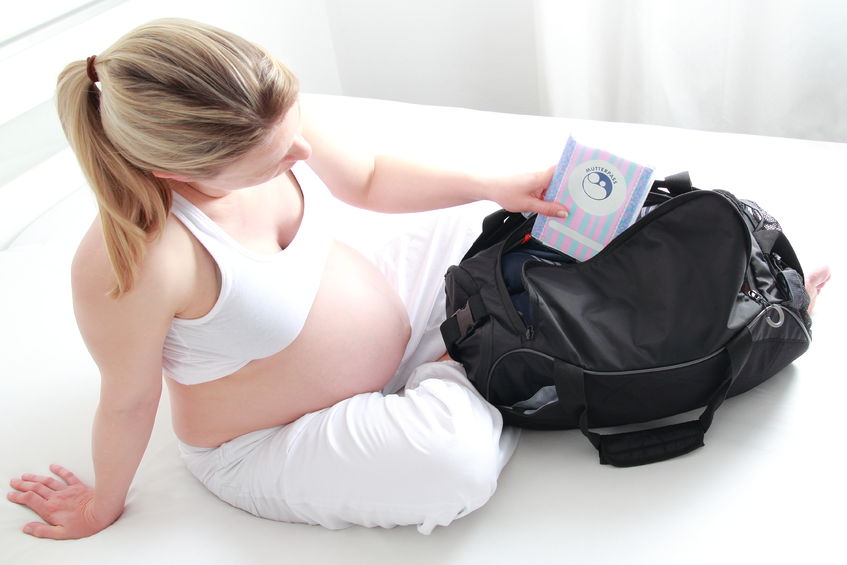 Getting ready to give birth is so exciting. Maybe you've prepared by taking prenatal classes or reading some books. But then what's next? If you're delivering in a hospital, pack some items that will make a good experience. This can make you feel more comfortable while you're away from home.
If you need some ideas, check out these 10 essentials to pack in your pregnancy hospital bag.
Medical Papers
Put all of your hospital paperwork in a folder. Include your insurance card, birth plan, emergency numbers, and any other important information.

Toiletry Bag
While hospitals usually have basic necessities, you might prefer your own toiletries. Pack travel-sized versions that are lightweight and easy to carry around. This includes items like toothpaste, toothbrush, face wipes, and lip balm.
Eyeglasses
If you wear contacts, leave them at home. You don't want to deal with them during labor! You also won't have to worry about dry eyes, contact solution, or removing them before sleeping.
Nightgown
If you're not a fan of hospital gowns, bring your own. This will help you feel comfortable and relaxed during your stay. However, make sure it's loose-fitting and has easy access for medical equipment (like an IV) and breastfeeding. It will also probably get soiled, so bring something that you aren't attached to.
Socks And Slippers
Again, the hospital might give you socks, but there's nothing like wearing your own. Choose a fun pair that makes your feet feel nice and warm. Slippers are also useful for walking around the room or hallways.
Relaxation Items
Staying calm is a must while you're in the hospital. Pack items like essential oils, family photos, and magazines. You can even bring own music to help soothe your nerves.
Post-Labor Snacks
Having a baby is hard work! You'll be starving once it's over. Make sure you pack healthy treats so you don't have to depend on the hospital cafeteria.
Maternity Bras And Underwear
After delivery, your breasts will start to make milk. Maternity bras without underwire will provide protection and support, whether or not you breastfeed. Comfy maternity underwear is also handy if you don't want to wear the hospital's undergarments.
Absorbent Sanitary Pads
It's perfectly normal to bleed after birth. Protect your underwear at the hospital (and during the ride home) with heavy duty sanitary pads. You can even add witch hazel to them for natural relief. Make sure your home is well-stocked, too.
Going-Home Outfit
Pack a clean set of clothes for the trip home. Keep it simple! Think t-shirts, sweatpants, and other comfy pieces.
Prepare your hospital bag about six weeks before you're due. This will give you enough time to add more items as you think of them. Keep it by the door, if possible. This will make it easy to just grab and go when your little one is ready to arrive.
Source: https://www.curejoy.com/content/10-things-to-pack-in-your-pregnancy-hospital-bag-03-2017
Source: https://www.curejoy.com/content/10-things-to-pack-in-your-pregnancy-hospital-bag-03-2017/slide/10/